Performance - A Quest Actors Studio
Jan 19, 2021
Music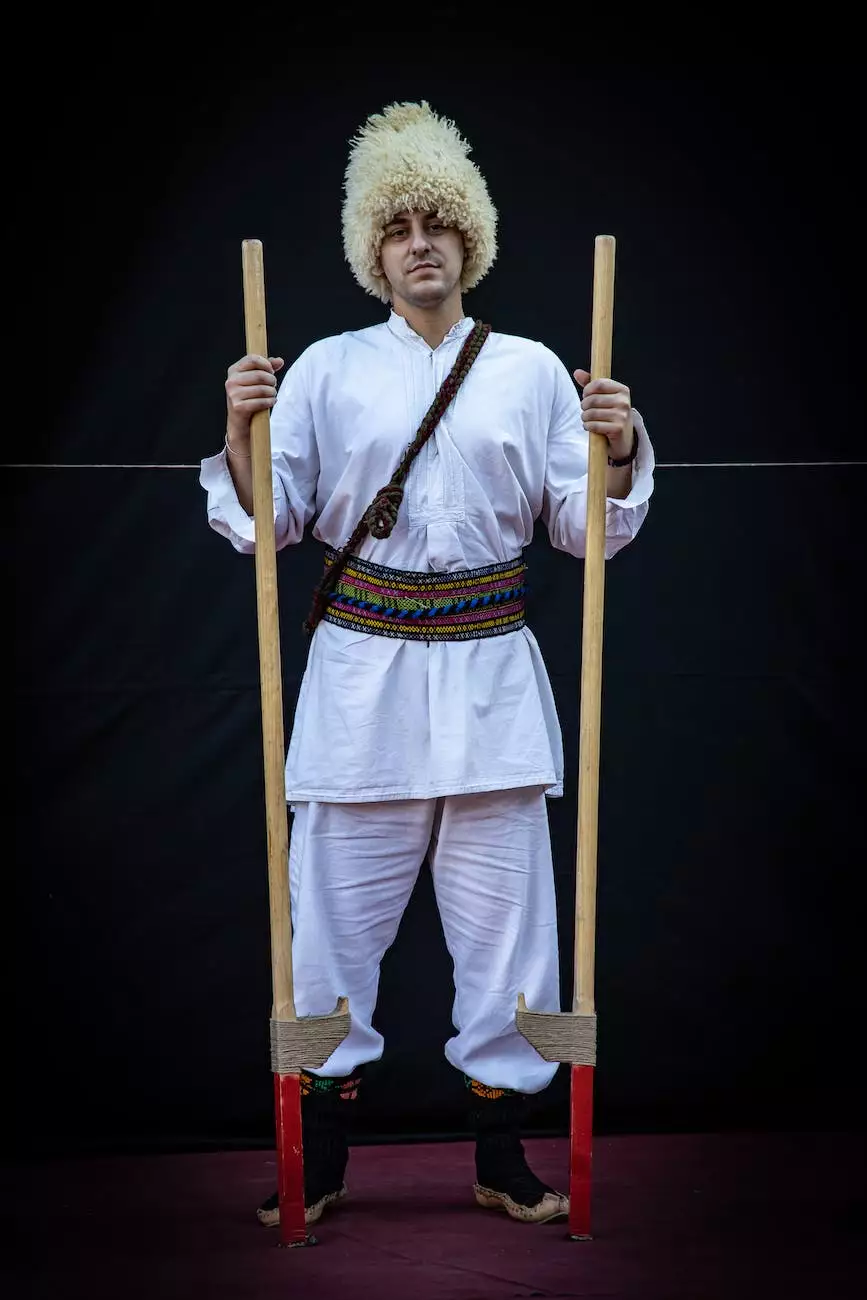 Unleash Your Potential in Performing Arts
Welcome to A Quest Actors Studio's Performance page - your gateway to the awe-inspiring world of performing arts. As a renowned institution in the field of arts and entertainment, we are committed to developing talented individuals into extraordinary performers. Join us as we embark on a transformative journey filled with creativity, inspiration, and growth.
Our Commitment to Excellence
At A Quest Actors Studio, we believe that every individual has the potential to become a true artist. Our comprehensive programs are carefully crafted to nurture your talent and push boundaries. Whether you're an aspiring actor, dancer, singer, or all-around performer, our expert instructors will guide you towards achieving greatness in your chosen craft.
Unlock Your Creativity
Explore the depths of your creativity within the vibrant atmosphere of our studio. Immerse yourself in a supportive community that fosters collaboration and encourages artistic exploration. Through innovative teaching methodologies and immersive workshops, we aim to unleash your artistic potential, enabling you to bring authentic performances to life.
Comprehensive Training Programs
Our diverse range of training programs caters to individuals of all ages and levels of experience. Whether you're taking your first steps in performing arts or seeking advanced training, we have the perfect program for you. From acting techniques and vocal training to dance choreography and improvisation, our courses cover a wide array of disciplines, providing a holistic approach to your artistic development.
Program Highlights:
1. Acting Mastery
Master the art of acting through intensive training sessions that delve into various techniques and styles. From classical theater to contemporary film acting, our instructors will help you develop a strong foundation, enhance your emotional range, and refine your stage presence. Unleash your potential and captivate audiences with your authentic performances.
2. Dance Expressions
Let rhythm and movement guide your artistic journey in our dynamic dance programs. Immerse yourself in a variety of dance styles, including ballet, jazz, hip-hop, and contemporary. Our experienced instructors will teach you the nuances of each style, improve your technique, and foster expressiveness in your movements. Discover the power of dance as a form of storytelling and self-expression.
3. Vocal Mastery
Unlock the full potential of your voice through our vocal mastery program. From vocal warm-ups and breathing techniques to interpretation and vocal range expansion, our comprehensive training will empower you to deliver powerful and engaging performances. Develop confidence in your voice and explore the art of storytelling through song.
Prepare for Spotlight Moments
As part of A Quest Actors Studio, you'll have the opportunity to showcase your talent in various performances and productions. Our regular showcases, recitals, and theater productions provide a platform for you to shine on stage and gain valuable performance experience. Our industry connections also open doors to potential collaborations and professional opportunities.
Join Our Community
At A Quest Actors Studio, we pride ourselves on fostering a supportive and inclusive community. Surround yourself with passionate individuals who share your love for the performing arts. Collaborate, learn from each other, and inspire one another. Together, we'll create unforgettable moments on and off the stage.
Embark on Your Journey Today
Start your journey towards excellence in performing arts with A Quest Actors Studio. Our dedicated instructors, comprehensive programs, and vibrant community are here to support you every step of the way. Unleash your potential, hone your skills, and live your passion. Join us and discover the transformative power of the performing arts.
Boost Your Artistic Journey with A Quest Actors Studio
At A Quest Actors Studio, we understand the importance of quality training and personalized guidance in the pursuit of a successful career in the performing arts. As a leading institution in the field of arts and entertainment, we are dedicated to providing exceptional programs that empower talented individuals to excel in their chosen craft.
Immerse Yourself in a Creative Environment
Our state-of-the-art studio provides a nurturing and inspiring environment for aspiring performers. From the moment you step inside our doors, you'll be surrounded by a community of like-minded individuals who are passionate about the performing arts. Take advantage of our professional facilities and collaborative spaces, designed to enhance your learning and creative exploration.
Expert Instructors
Our highly experienced instructors are industry professionals with a wealth of knowledge and expertise. They bring a diverse range of artistic backgrounds to the classroom, providing unique perspectives and invaluable insights into the world of performing arts. Benefit from their guidance, mentorship, and personalized feedback as they help you reach new heights in your artistic journey.
Choose Your Path
Whether you're interested in acting, dancing, or singing, our comprehensive training programs cater to a variety of disciplines. Explore our range of courses, each designed to develop your skills, expand your repertoire, and elevate your performances. With a curriculum that combines theory and practical training, you'll gain a well-rounded understanding of your chosen art form.
Performance Opportunities
We believe that live performances are integral in the growth and development of performing artists. That's why we provide numerous performance opportunities to our students throughout the year. From showcases and recitals to full-scale productions, these experiences allow you to put your skills into practice, build confidence, and connect with audiences.
Join A Quest Actors Studio Today
Ready to embark on a transformative journey in the performing arts? Join A Quest Actors Studio and unlock your full potential as an artist. Step into the spotlight, unleash your creativity, and become part of a vibrant community that celebrates the power of the performing arts.