Leap National Dance Competition
Apr 11, 2022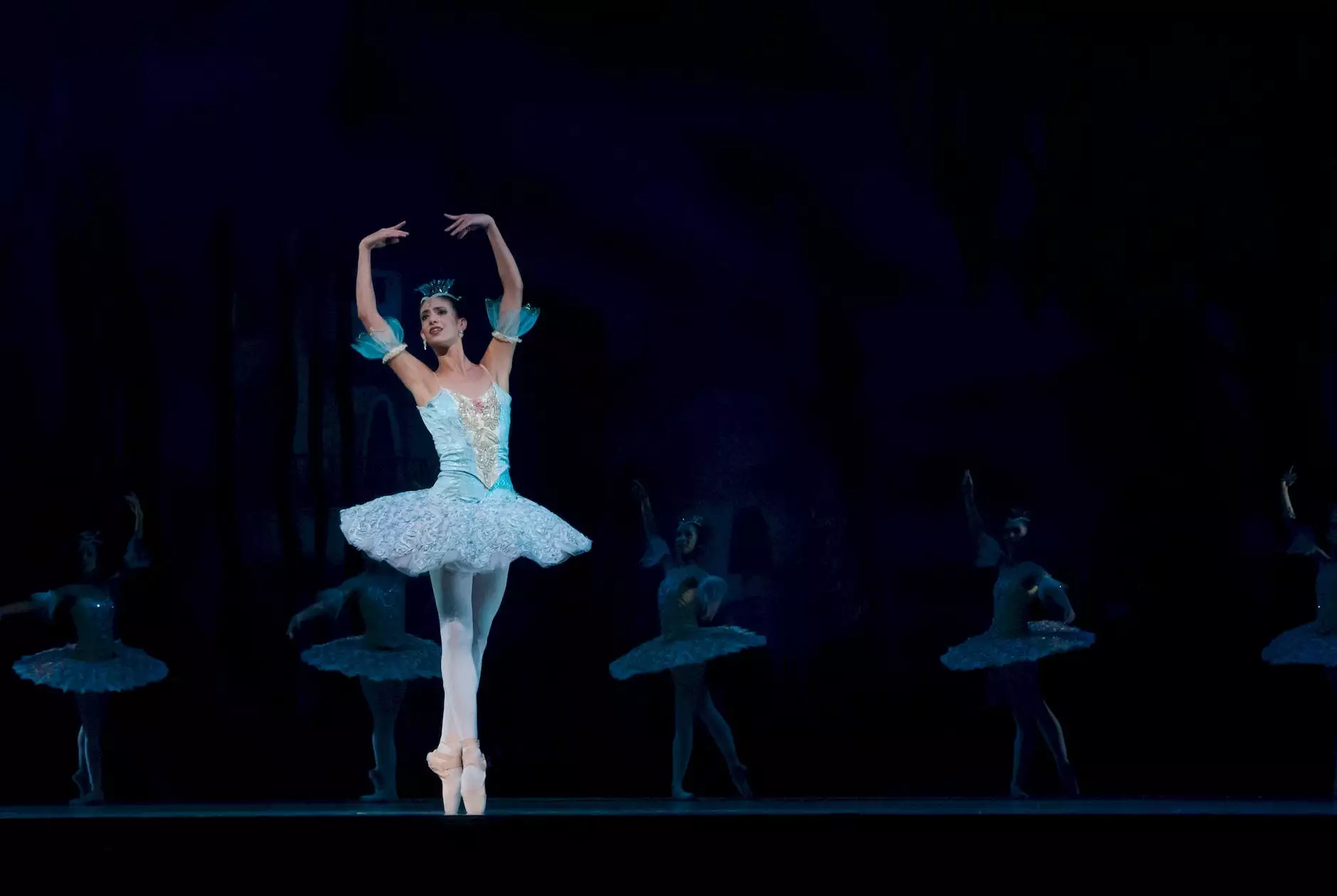 About A Quest Actors Studio
A Quest Actors Studio is a leading performing arts organization dedicated to nurturing and promoting talent in the field of dance. With years of industry experience, we pride ourselves on providing exceptional training, inspiring creativity, and fostering a passion for dance. Our mission is to empower individuals and help them reach their full potential.
Unleash Your Dance Skills
Are you passionate about dance? Are you ready to showcase your talent on a national level? Look no further than the Leap National Dance Competition. This prestigious event, hosted by A Quest Actors Studio, gathers the most talented dancers from across the country for a thrilling display of artistry and creativity.
Categories
The Leap National Dance Competition offers a diverse range of categories to ensure that every dancer finds their perfect fit. Whether you specialize in classical ballet, contemporary, hip-hop, or jazz, there's a category that suits your unique style and skills. Our expert panel of judges evaluates each performance based on technique, choreography, stage presence, and overall artistry.
Ballet
Express your grace and precision in the Ballet category. This classical dance form showcases elegance, technique, and storytelling through movement. Dancers will mesmerize the audience with their impeccable technique, poise, and emotional connection.
Contemporary
Explore the boundaries of dance in the Contemporary category. This genre combines elements of ballet, jazz, and modern dance, allowing dancers to express raw emotions and push the boundaries of traditional movement. Contemporary dance offers a platform for creativity, innovation, and personal expression.
Hip-Hop
Get ready to bring the energy and groove in the Hip-Hop category. Hip-Hop dance is all about high-energy movements, intricate footwork, and dynamic choreography. This urban-inspired genre allows dancers to showcase their unique style, attitude, and personality.
Jazz
Step into the world of Jazz dance, where rhythm, flexibility, and style reign supreme. Jazz combines elements of ballet, modern dance, and African dance to create a dynamic and captivating performance. Dancers in this category will dazzle the audience with their technical prowess, sharp movements, and infectious energy.
Why Compete in Leap National Dance Competition?
Participating in the Leap National Dance Competition offers dancers numerous benefits and unparalleled opportunities for growth:
Recognition and Exposure
Competing at a national level allows dancers to gain recognition and exposure within the performing arts community. Renowned industry professionals, talent scouts, and agents often attend these events, providing a platform for aspiring dancers to showcase their skills.
Growth and Development
The competition pushes dancers to enhance their technical abilities, refine their choreography, and elevate their performance quality. The constructive feedback from the judges' panel helps dancers identify areas for improvement, encouraging personal growth and development.
Networking Opportunities
The Leap National Dance Competition brings together a vibrant community of dancers, choreographers, and industry experts. Networking with like-minded individuals allows dancers to create valuable connections, collaborate on future projects, and expand their professional network.
Scholarship Opportunities
Outstanding performances at the Leap National Dance Competition may lead to scholarship opportunities. Some of the top dance schools and institutions offer scholarships to talented dancers, enabling them to pursue further education and training in their chosen field.
How to Prepare for Leap National Dance Competition
To enhance your chances of success at the Leap National Dance Competition, it's essential to be well-prepared both physically and mentally:
Train with Experts
A Quest Actors Studio offers world-class dance training programs led by industry professionals. Our experienced instructors guide dancers through rigorous training sessions, focusing on technique, artistry, and performance skills. With personalized attention and a nurturing environment, you'll be equipped with the tools needed to excel at the competition.
Create a Stellar Routine
A captivating routine is key to leaving a lasting impression on the judges. Work with our choreographers to create a unique and compelling dance piece that showcases your strengths and artistry. Our team will help you select the perfect music, choreograph seamless transitions, and bring your vision to life.
Embrace Feedback and Practice
Feedback is crucial for growth. Embrace the feedback provided by our instructors and judges, and dedicate ample time to practice. Focus on perfecting your technique, polishing your movements, and adding your personal touch to the routine. Practice regularly to build stamina, flexibility, and confidence.
Register for the Leap National Dance Competition
Ready to take the leap? Register for the Leap National Dance Competition now and secure your spot among the finest dancers in the country. Visit our website or contact our friendly staff for registration details, important dates, and additional information. Don't miss this incredible opportunity to showcase your talent and make your mark in the world of dance!
Join A Quest Actors Studio
A Quest Actors Studio invites you to be a part of our vibrant community. We offer a wide range of classes and programs suitable for dancers of all ages and skill levels. Whether you dream of a professional career in dance or simply want to embrace the joy of movement, our dedicated faculty and supportive environment will help you unlock your true potential.