Play Discussion Club - SpeakEasy
Jul 20, 2023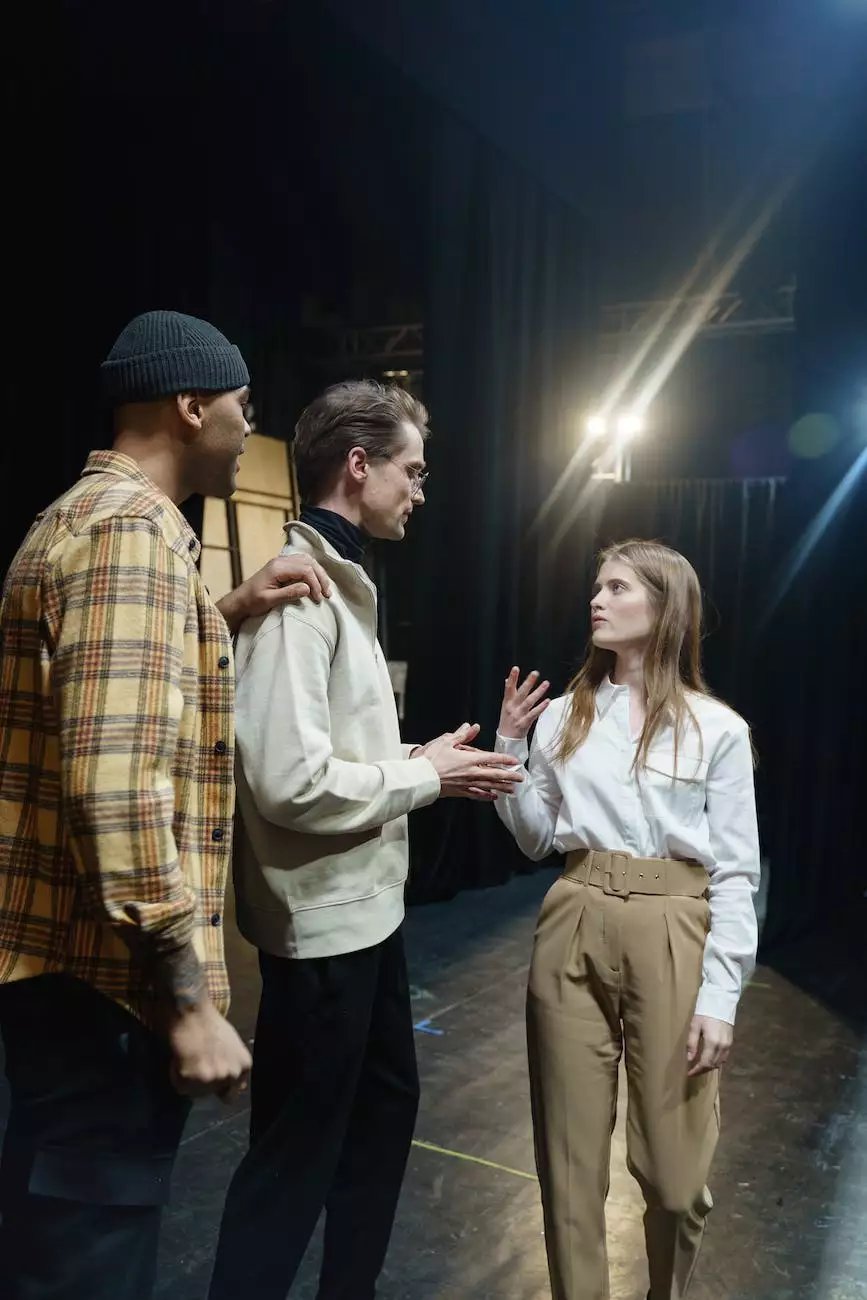 About Play Discussion Club - SpeakEasy
Welcome to the Play Discussion Club - SpeakEasy, an immersive and engaging platform offered by A Quest Actors Studio. As part of our commitment to fostering the arts and entertainment community, we have created this space for passionate individuals, theater enthusiasts, and aspiring performers to come together and explore the fascinating world of plays and performances.
Join the Journey
Whether you are an experienced actor, a theater student, or simply have a love for plays, the Play Discussion Club - SpeakEasy is the perfect place for you to connect with like-minded individuals and expand your knowledge and appreciation for the performing arts.
Discover the Art of Performing
Our Play Discussion Club - SpeakEasy offers a unique opportunity to delve deeper into the art of performing. Through thought-provoking discussions, interactive workshops, and hands-on activities, you will gain insights into the techniques, nuances, and challenges faced by actors, directors, and playwrights.
Engage in Exciting Discussions
At Play Discussion Club - SpeakEasy, we believe in the power of dialogue and the exchange of ideas. Join our vibrant community as we analyze and dissect various plays, characters, and dramatic themes. Our passionate members bring diverse perspectives, creating an enriching and stimulating environment for intellectual growth and artistic exploration.
Connect with Fellow Theater Enthusiasts
One of the key benefits of being part of the Play Discussion Club - SpeakEasy is the opportunity to connect with fellow theater enthusiasts and create valuable connections within the performing arts community. Share your thoughts, experiences, and insights, and develop relationships that can further your artistic journey.
Unleash Your Creativity
The Play Discussion Club - SpeakEasy is a space where creativity thrives. Through engaging activities, improvisation exercises, and collaborative projects, you will be encouraged to unleash your inner creativity and discover new facets of your own artistic potential. Embrace the power of storytelling, character development, and stagecraft.
Expand Your Knowledge
Our Play Discussion Club - SpeakEasy is dedicated to expanding your knowledge and appreciation for plays from various genres and time periods. From classic masterpieces to contemporary works, you will explore a wide range of theatrical productions, understanding their historical and social contexts, along with the influence they have on today's performing arts landscape.
Experience the Magic
Nothing compares to the magic created on stage. As a member of the Play Discussion Club - SpeakEasy, you will have the opportunity to attend performances, both professional and community-based, and witness the art of live theater firsthand. Immerse yourself in the authenticity, emotions, and transformative power of live performances.
Join Play Discussion Club - SpeakEasy Today!
If you are passionate about plays, performing arts, and connecting with others who share your love for the stage, join the Play Discussion Club - SpeakEasy today. Experience a supportive and inspiring community that celebrates the art of theater, enhances your knowledge, and encourages personal growth. Let's embark on this exciting journey together!