Boston Podcast Project - A Quest Actors Studio
Mar 29, 2022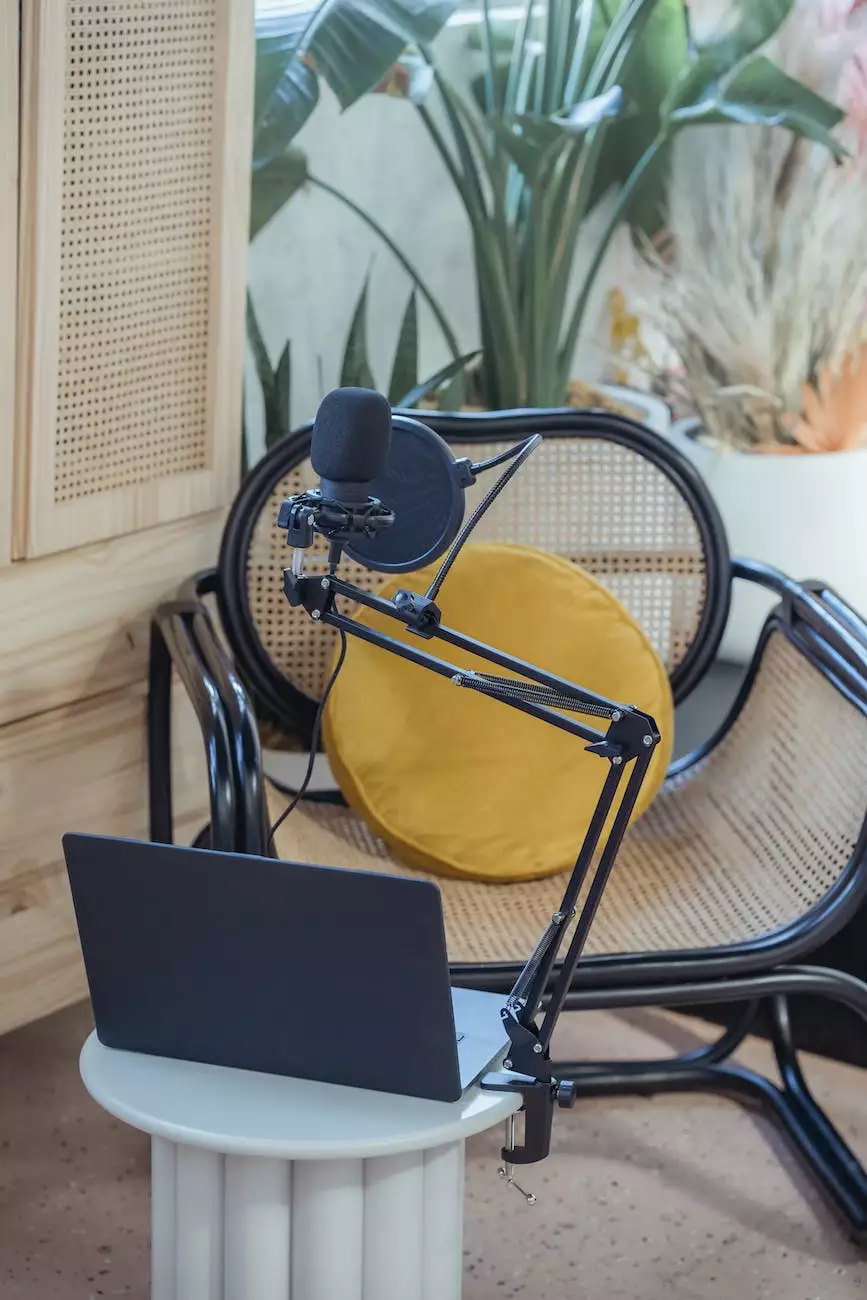 Bringing Creativity to Life Through Podcasting
Welcome to the Boston Podcast Project, an exciting venture by A Quest Actors Studio, a renowned name in the performing arts industry. We believe that podcasting is a powerful medium that allows individuals to express their creativity, share stories, and connect with a global audience. With a thriving community of podcasters and a dedication to fostering talent, we bring you an unparalleled podcasting experience in the heart of Boston.
Unleash Your Podcasting Potential
At A Quest Actors Studio, we are passionate about helping individuals discover and cultivate their podcasting talents. Whether you are a beginner or an experienced podcaster, our comprehensive range of workshops, resources, and support will empower you to create captivating content that stands out.
Workshops Tailored to Your Needs
Our team of industry experts and seasoned podcasters have meticulously designed workshops to cater to various skill levels and interests. From podcasting fundamentals to advanced storytelling techniques, we cover it all. With hands-on exercises, personalized feedback, and practical tips, you'll gain the confidence and skills needed to become a successful podcaster.
Our workshops also delve into technical aspects such as audio recording, editing, and post-production. We provide access to state-of-the-art equipment and software, ensuring that you are equipped with the tools required to produce professional-quality podcasts.
Join a Vibrant Podcasting Community
Being part of the Boston Podcast Project means joining a passionate and supportive community of like-minded individuals. Collaborate with fellow podcasters, exchange ideas, and be inspired by the diverse range of voices and perspectives. Our regular meetups, networking events, and guest speaker sessions provide ample opportunities to connect with industry professionals and expand your network.
Experience Podcasting at its Finest
At A Quest Actors Studio, we strive to create an immersive podcasting experience that transcends boundaries. Step into our state-of-the-art recording studio, where every detail has been carefully curated to enhance your podcasting journey.
Diverse Range of Podcasting Activities
Whether you're interested in true crime, comedy, storytelling, or any other genre, the Boston Podcast Project offers a platform for all podcasters. Our dedicated production team provides guidance and support throughout the process, ensuring that your vision translates into an engaging and captivating podcast.
As part of our commitment to promoting podcasting as an art form, we organize live podcast events where you can showcase your talent on stage. Engage with a live audience, receive instant feedback, and be part of a dynamic podcasting experience that will elevate your skills to new heights.
Start Your Podcasting Journey Today
Whether you have an idea in mind or are simply curious about the world of podcasting, A Quest Actors Studio invites you to embark on a transformative journey. Unleash your creativity, amplify your voice, and connect with a global audience through the Boston Podcast Project. Join us today and unlock the endless possibilities of podcasting.
Contact Us
To learn more about the Boston Podcast Project or to start your podcasting journey, get in touch with our team today. Call us at XXX-XXX-XXXX or email us at [email protected]. We can't wait to hear your story!
© 2023 A Quest Actors Studio. All rights reserved. | Designed and developed by Your Website Development