Oscar Micheaux Family Theater Program
Mar 27, 2020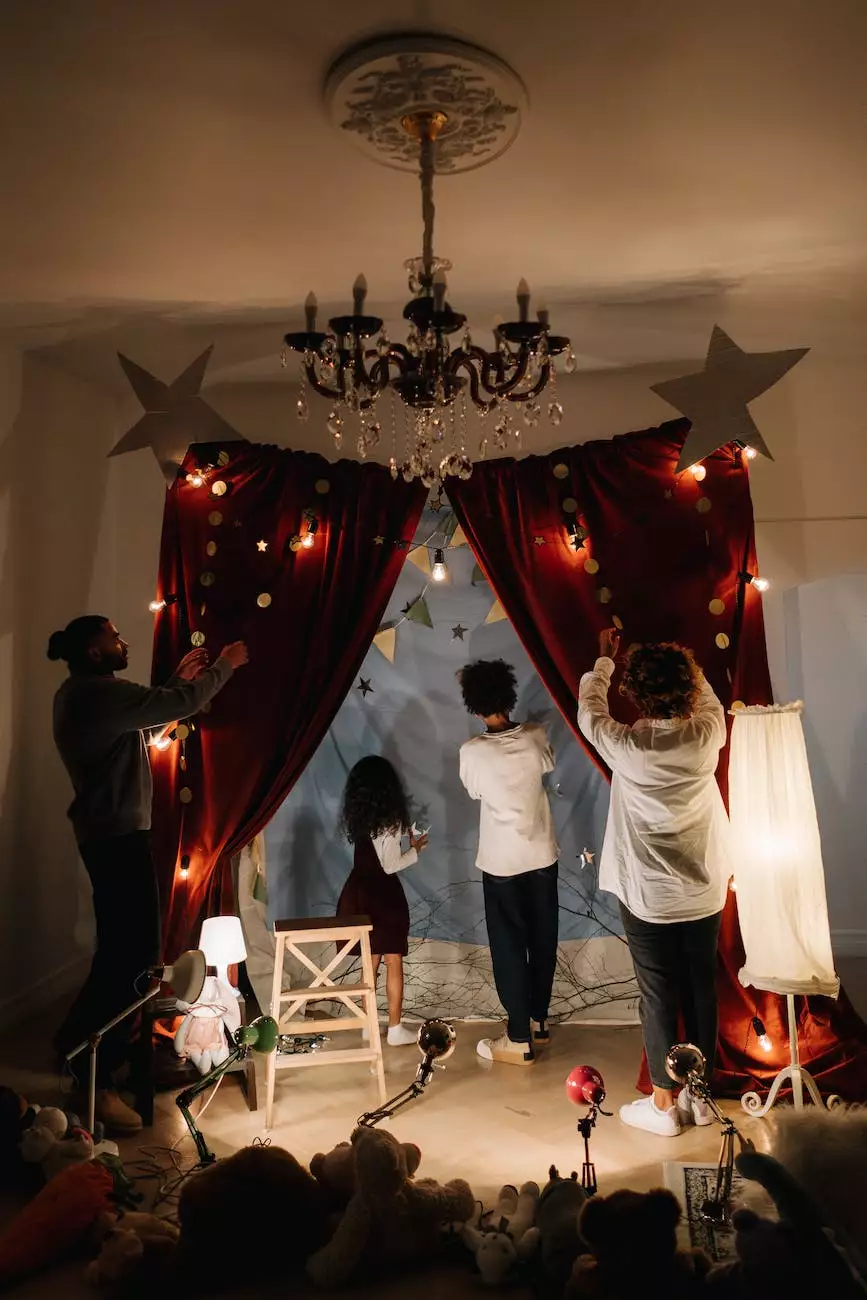 About the Theater Program
Welcome to the Oscar Micheaux Family Theater Program, a premier Performing Arts initiative brought to you by A Quest Actors Studio. As a leading provider of high-quality Arts & Entertainment programs, we are dedicated to cultivating talent and fostering a deep appreciation for the performing arts.
Experience the Transformative Power of Theater
Our theater program focuses on empowering individuals through the art of acting. Whether you are a beginner or an experienced actor, our comprehensive curriculum caters to all skill levels. We believe that theater has the incredible ability to inspire, challenge, and transform individuals on a personal and professional level.
Dedicated Faculty
Our theater program is led by a team of highly skilled and experienced instructors who are passionate about nurturing talent and guiding aspiring actors to reach their full potential. With their expertise and dedication, students receive personalized attention and invaluable insights into the performing arts industry.
Curriculum Overview
Our curriculum is carefully designed to provide students with a comprehensive understanding of acting techniques, stage presence, character development, script analysis, and more. Through a combination of practical exercises, workshops, and performances, students gain a strong foundation in the art of acting and develop their unique artistic voice.
Acting Techniques
Our program explores various acting techniques, including the Stanislavski method, Meisner technique, and physical theater. By studying these diverse approaches, students acquire a versatile skill set that enables them to adapt to different roles and genres.
Stage Presence and Movement
We believe that a compelling performance goes beyond delivering lines. Our theater program emphasizes the importance of body language, spatial awareness, and effective use of gestures, allowing students to bring their characters to life in a captivating and authentic manner.
Character Development
Developing rich and multifaceted characters is a fundamental aspect of acting. Through in-depth character analysis, improvisations, and scene work, students learn to create believable characters with depth, emotion, and complexity.
Script Analysis
The ability to analyze and interpret scripts is crucial for actors. Our program equips students with analytical skills to understand the underlying motivations, subtext, and nuances within a script. This enables them to make informed choices and deliver captivating performances.
Showcase Opportunities
Throughout the program, students have the chance to participate in showcases and performances, providing them with a platform to apply their skills and gain practical experience. These opportunities not only enhance their confidence but also allow them to connect with industry professionals and fellow artists.
Join the Oscar Micheaux Family Theater Program
Are you ready to embark on a transformative journey in the world of theater? Join the Oscar Micheaux Family Theater Program at A Quest Actors Studio and unlock your potential as an actor. Whether you aspire to perform on stage, in film, or television, our program will equip you with the necessary skills and knowledge to pursue a successful acting career.
Contact us today to learn more about our theater program and how you can enroll. Experience the joy of acting and let the power of theater shape your future!