Welcome to A Quest Actors Studio Press
Mar 9, 2018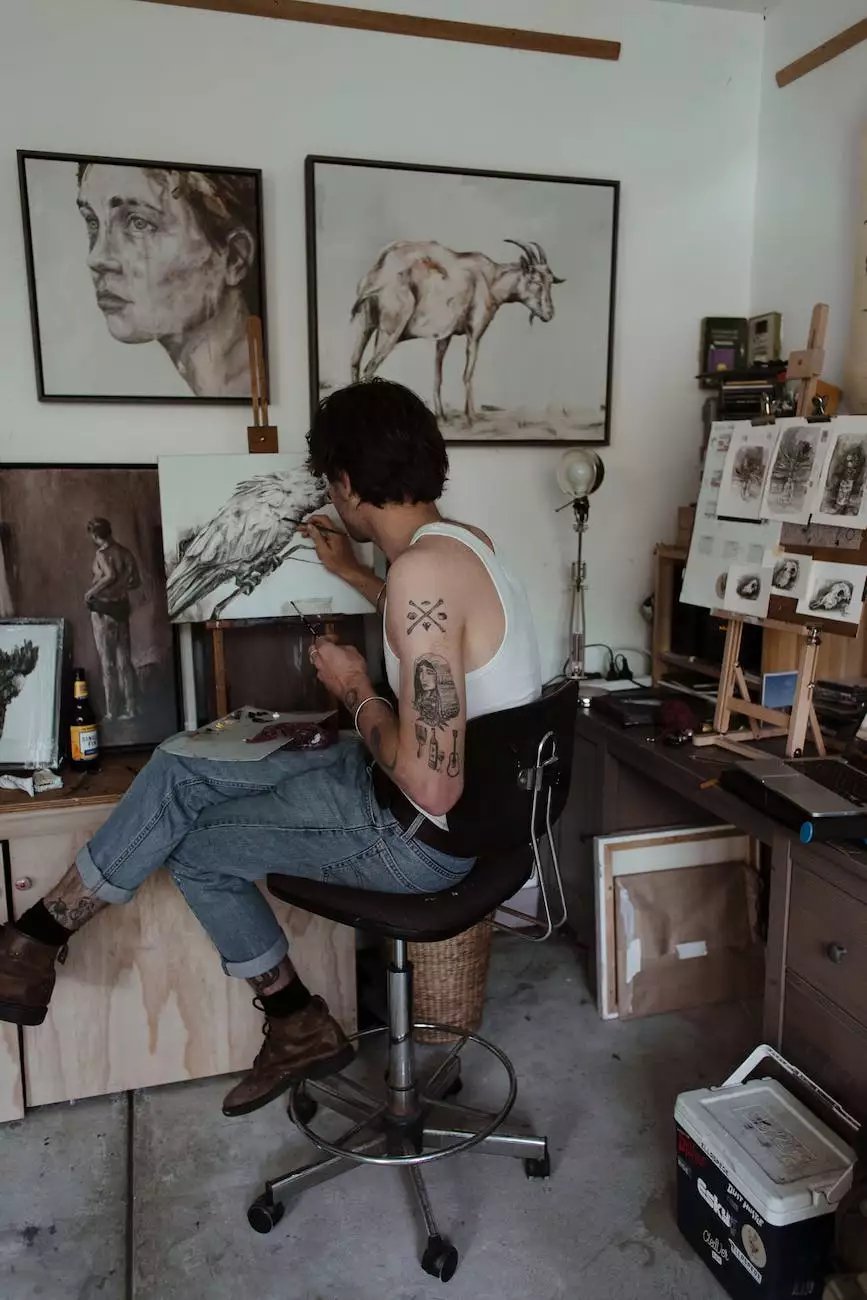 About A Quest Actors Studio
A Quest Actors Studio is a renowned performing arts organization dedicated to nurturing and showcasing exceptional talent within the entertainment industry. With a focus on delivering high-quality performances and providing a platform for aspiring actors to thrive, A Quest Actors Studio has carved a reputable name for itself in the Arts & Entertainment - Performing Arts category.
The Journey of A Quest Actors Studio
Since its establishment, A Quest Actors Studio has been instrumental in shaping the careers of numerous talented actors. Our studio offers a comprehensive curriculum that combines classical training with contemporary methodologies, ensuring our actors are equipped with a versatile skill set.
Our mission is to provide an enriching environment where actors can explore various theatrical forms, stretch their creative boundaries, and evolve into well-rounded performers. We believe that constant self-improvement, dedication, and passion are key elements in honing one's craft.
Latest News and Events
At A Quest Actors Studio, we believe in staying connected with our audiences and keeping them informed about the latest happenings. This section highlights the recent news, events, and accomplishments of our studio:
The Spectacular Performance of "Rising Stars"
Our recent production, "Rising Stars," captivated audiences with its compelling storyline, exceptional acting, and visually stunning set design. The play highlighted the raw talent of our actors and received rave reviews from both critics and theater enthusiasts. We are proud of the cast and crew for their dedication and commitment in bringing this incredible piece to life.
Introducing the Pioneer Acting Program
We are thrilled to introduce our newest addition to the curriculum – the Pioneer Acting Program. This program is designed to provide actors with a unique opportunity to explore experimental theater, challenge their artistic instincts, and push the boundaries of conventional acting.
Under the guidance of our experienced instructors, participants will embark on a transformative journey that encourages improvisation, collaboration, and innovative storytelling. The Pioneer Acting Program aims to create a space where actors can explore their artistic voice and discover new dimensions within their performances.
Industry Recognition and Awards
A Quest Actors Studio has been receiving widespread industry recognition and prestigious awards for its outstanding contributions to the performing arts. Our actors have been acknowledged for their remarkable performances, and our studio has received accolades for excellence in theater productions.
We take pride in nurturing talent and creating opportunities for our actors to showcase their skills on renowned platforms. Join us in celebrating these milestones and witness the immense talent that emerges from A Quest Actors Studio.
Behind the Scenes
Get an exclusive glimpse into the backstage world of A Quest Actors Studio. Discover the unseen effort, dedication, and collaboration that goes into producing remarkable performances:
The Art of Stagecraft
Experience the meticulous attention to detail that our production team invests in every show. From set design to lighting and sound effects, we believe in creating immersive theatrical experiences that transport audiences into different worlds.
Our dedicated team of stage managers, designers, and technicians work tirelessly, ensuring each production is executed flawlessly. Behind the scenes, you'll witness the synchronized efforts that bring scripts to life, transforming words into unforgettable moments on stage.
Preparing for Remarkable Performances
Discover the rigorous training regimen our actors undergo to deliver extraordinary performances. From intensive workshops and character analysis sessions to voice training and movement classes, our actors invest countless hours perfecting their craft.
Witness their dedication and passion as they prepare to captivate audiences, immersing themselves in the roles they portray. Behind the scenes, you'll witness rehearsals, costume fittings, makeup sessions, and the transformative process that brings characters alive.
Celebrating Success Stories
Behind every successful actor, there are countless hours of hard work, resilience, and determination. At A Quest Actors Studio, we celebrate the success stories of our actors who have risen to prominence.
Discover testimonials from actors whose journeys at A Quest Actors Studio have paved the way for flourishing careers in theater, film, and television. Witness the impact that our studio has had on their lives, as they share their experiences of growth, mentorship, and artistic development.
Contact Us
We value your feedback and inquiries. Please feel free to reach out to us for any press-related questions, collaborations, or media requests. We are happy to assist you in maximizing your experience with A Quest Actors Studio.
Join us on this incredible journey as we continue to break boundaries, inspire audiences, and shape the future of performing arts.