A Strange Loop: A Captivating Journey of Self-Reflection and Identity
Jan 2, 2020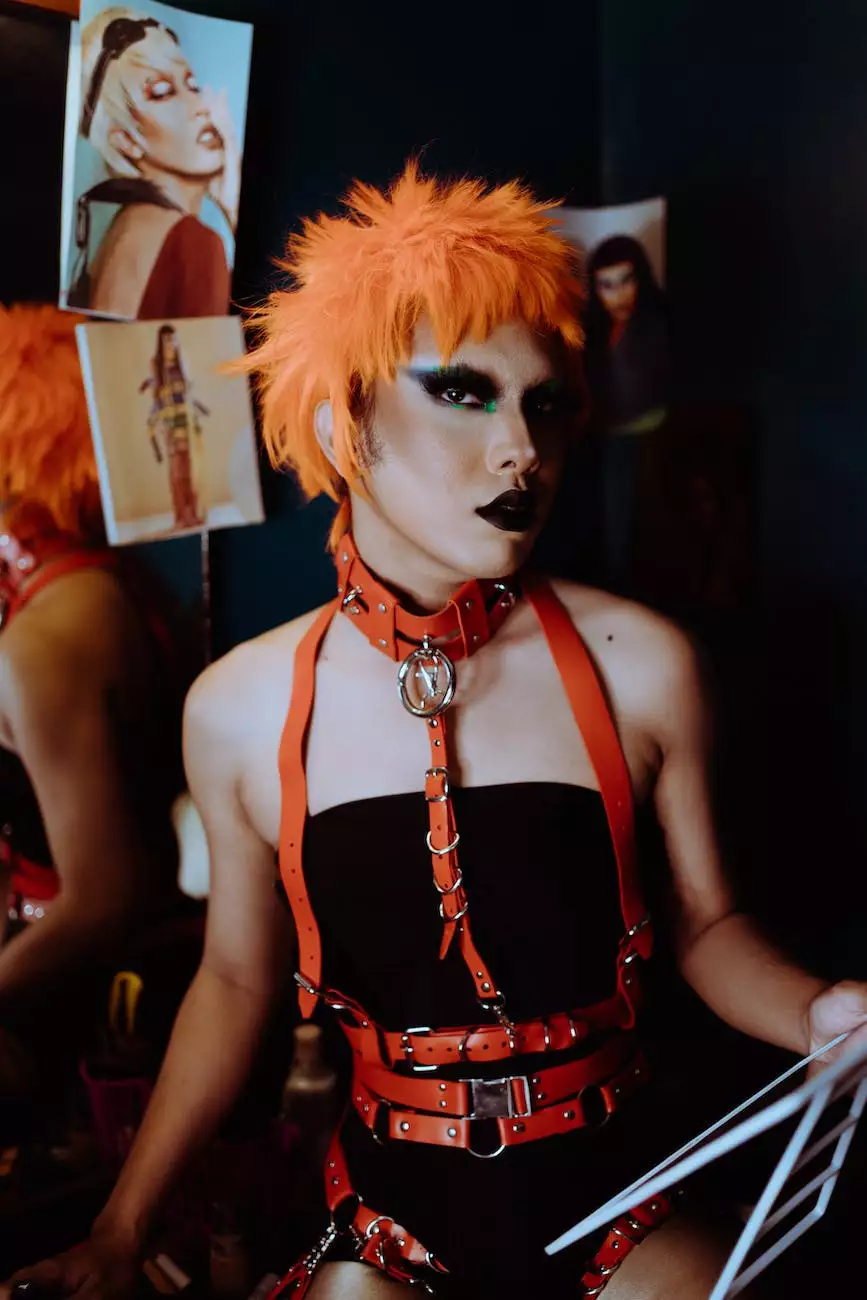 Welcome to A Quest Actors Studio, your ultimate destination for exceptional performing arts experiences. We are delighted to present to you "A Strange Loop," a mesmerizing production that delves into the complexities of self-reflection and personal identity.
The Power of "A Strange Loop"
Prepare to be enchanted by the riveting performance of "A Strange Loop" at A Quest Actors Studio. This groundbreaking theatrical experience offers a thought-provoking exploration of the intricacies of existence and the perpetual journey towards self-discovery.
As performers take the stage, audiences are transported into a world filled with captivating narratives, powerful monologues, and mesmerizing musical numbers. "A Strange Loop" presents an exhilarating fusion of emotions, tackling universal themes that resonate deeply with audiences from all walks of life.
Unveiling the Plot
Embark on a theatrical odyssey as "A Strange Loop" uncovers the story of a young man navigating the challenges of creating his own identity in a society riddled with stereotypes and expectations. The production delves into the exhilarating yet often tumultuous aspects of self-discovery, questioning the ties that bind us and challenging societal norms.
Explore the protagonist's journey as he grapples with societal expectations, spiritual conflict, and the pursuit of authentic self-expression. Through intricate plot twists and vivid character developments, "A Strange Loop" takes the audience on a rollercoaster ride of emotions and self-reflection.
Behind the Scenes: Artistry and Talent
A Quest Actors Studio is renowned for its commitment to artistic excellence, and "A Strange Loop" exemplifies the studio's dedication to delivering exceptional performances. This awe-inspiring production showcases the immense talent and skills of the cast and crew.
With meticulous attention to detail, the performers bring the characters to life, creating a seamless and immersive experience for the audience. The synergy between the actors, directors, choreographers, and designers ensures that every aspect of "A Strange Loop" is a masterpiece of artistic collaboration.
Immerse Yourself in the World of Performing Arts
A Strange Loop is a true testament to the transformative power of performing arts. Through the magic of theater, it challenges societal norms, fosters empathy, and opens doors for meaningful dialogues.
At A Quest Actors Studio, we believe in the power of the performing arts to inspire, educate, and entertain. With "A Strange Loop," we invite you to step into a world where creativity knows no bounds. Witness the passion, dedication, and raw talent showcased by our actors as they take you on an unforgettable journey of self-discovery.
Experience "A Strange Loop" at A Quest Actors Studio
Don't miss the opportunity to immerse yourself in the captivating world of "A Strange Loop" at A Quest Actors Studio. Witness the brilliance of a production that challenges conventional narratives and ignites the imagination.
Book your tickets now and join us on a transformative adventure of self-reflection and identity. Prepare to be captivated, provoked, and moved by the spellbinding performances of "A Strange Loop" – an experience that will leave a lasting impression.
Unleash Your Imagination at A Quest Actors Studio
A Quest Actors Studio is more than just a theater – it's a haven for creativity, self-expression, and artistic exploration. Our commitment to the performing arts is unwavering, and we strive to create unforgettable experiences for both artists and audiences alike.
Explore our diverse range of thought-provoking productions, performances, and workshops that cater to individuals of all ages and backgrounds. Whether you're an avid theater enthusiast or a curious newcomer, A Quest Actors Studio welcomes you to join us in celebrating the transformative power of the performing arts.
Join Us on a Journey of Self-Discovery
Experience the extraordinary with "A Strange Loop" at A Quest Actors Studio, where the boundaries of traditional theater are shattered and unforgettable memories are created. Discover the power of self-reflection, the beauty of authenticity, and the magic of performing arts.
Secure your seats today and be part of a theatrical experience that will transcend beyond the stage – a compelling and profound journey that will leave you pondering long after the curtains fall.
Category: Arts & Entertainment - Performing Arts