Contact A Quest Actors Studio
Dec 30, 2019
Music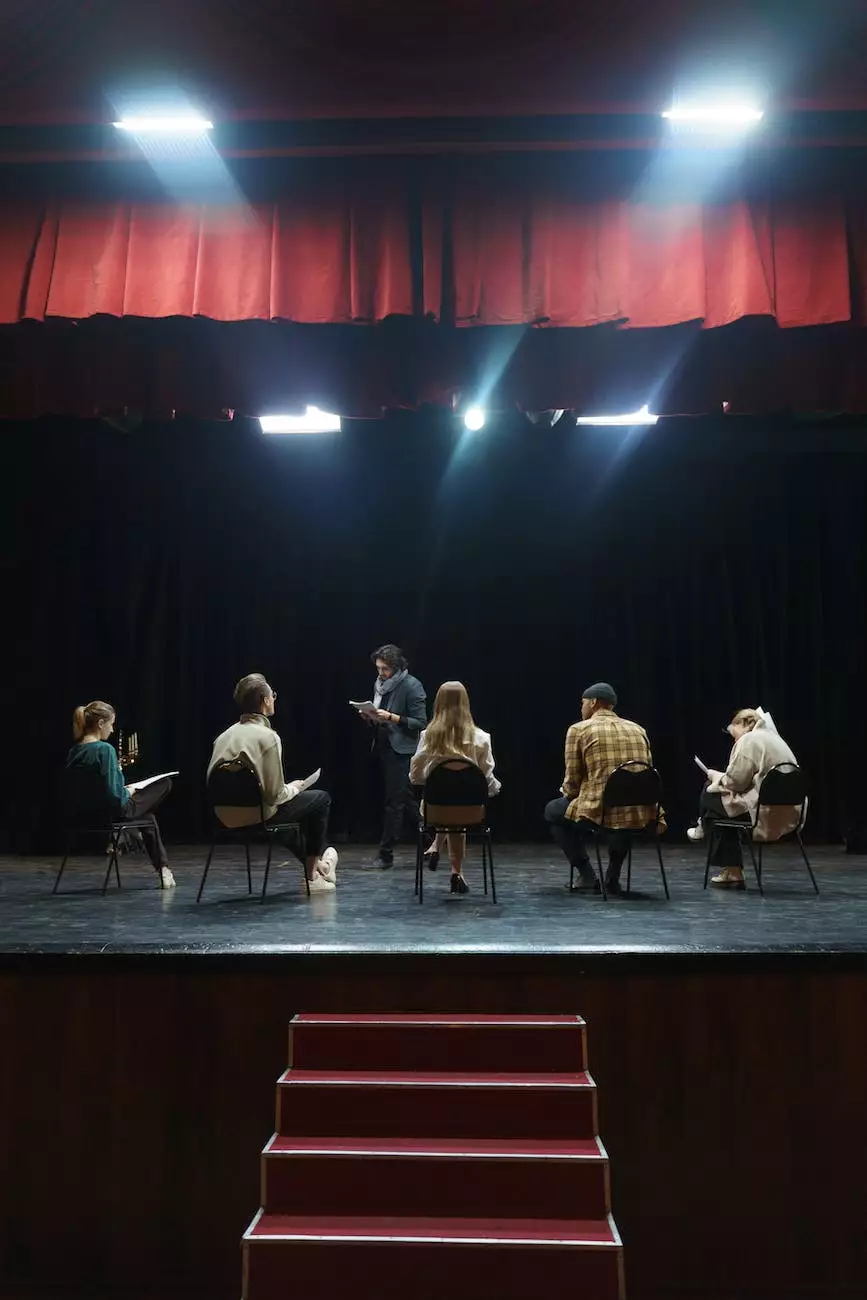 Welcome to A Quest Actors Studio, your premier destination for top-notch performing arts training. As a leading school in the field of arts and entertainment, we offer a comprehensive range of programs catered to individuals with a passion for performing. With a focus on nurturing talent, we strive to provide our students with an exceptional learning experience that equips them with the necessary skills to succeed in the industry.
Why Choose A Quest Actors Studio
When it comes to pursuing a career in the arts, it is crucial to receive quality training that sets you apart from the competition. At A Quest Actors Studio, we understand the importance of honing one's craft and offer a variety of programs designed to facilitate growth and development in the performing arts.
Comprehensive Curriculum
Our performing arts curriculum is carefully crafted to cover all aspects of the discipline. Whether you're interested in acting, dancing, singing, or a combination of these skills, our expert instructors will guide you through a comprehensive program that ensures a well-rounded education.
Experienced Instructors
Our team of seasoned instructors brings a wealth of experience and expertise to the table. They are industry professionals who have achieved success in their respective fields and are dedicated to imparting their knowledge to aspiring performers. From acting techniques to vocal training, our instructors will provide you with invaluable insights and guidance throughout your learning journey.
State-of-the-Art Facilities
At A Quest Actors Studio, we believe that an environment plays a crucial role in the learning process. That's why we provide our students with state-of-the-art facilities equipped with cutting-edge technology and resources. Our studios create a conducive space for creativity where students can fully immerse themselves in their chosen discipline.
Our Programs
We offer a range of programs for individuals of all ages and skill levels. Whether you're a beginner or a seasoned performer looking to enhance your abilities, we have a program tailored to your needs. Our programs include:
Acting Classes: Develop your acting skills and techniques through a series of classes that cover everything from improvisation to scene study.
Dance Classes: Explore various dance styles from ballet to jazz, and everything in between. Our dance classes cater to different skill levels, allowing for growth and progression.
Vocal Training: Enhance your vocal range, technique, and performance abilities through our specialized vocal training classes.
Performance Workshops: Immerse yourself in intensive workshops focused on specific performance areas such as audition techniques, script analysis, and stage presence.
Contact Us
Ready to take the next step in your performing arts journey? We'd love to hear from you! Get in touch with us today to learn more about our programs, class schedules, and enrollment process.
Visit our website at http://aqueststudio.com to explore our offerings. You can also contact us directly via the following methods:
Phone: (555) 123-4567
Email: [email protected]
Visit our studio: 123 Main Street, City, State, Zip Code
Join us at A Quest Actors Studio and embark on a transformative journey in the arts. Discover your true potential and unleash your creativity under the guidance of industry professionals. We look forward to helping you achieve your performing arts dreams!