Desean Kevin Terry at A Quest Actors Studio
Apr 2, 2019
Music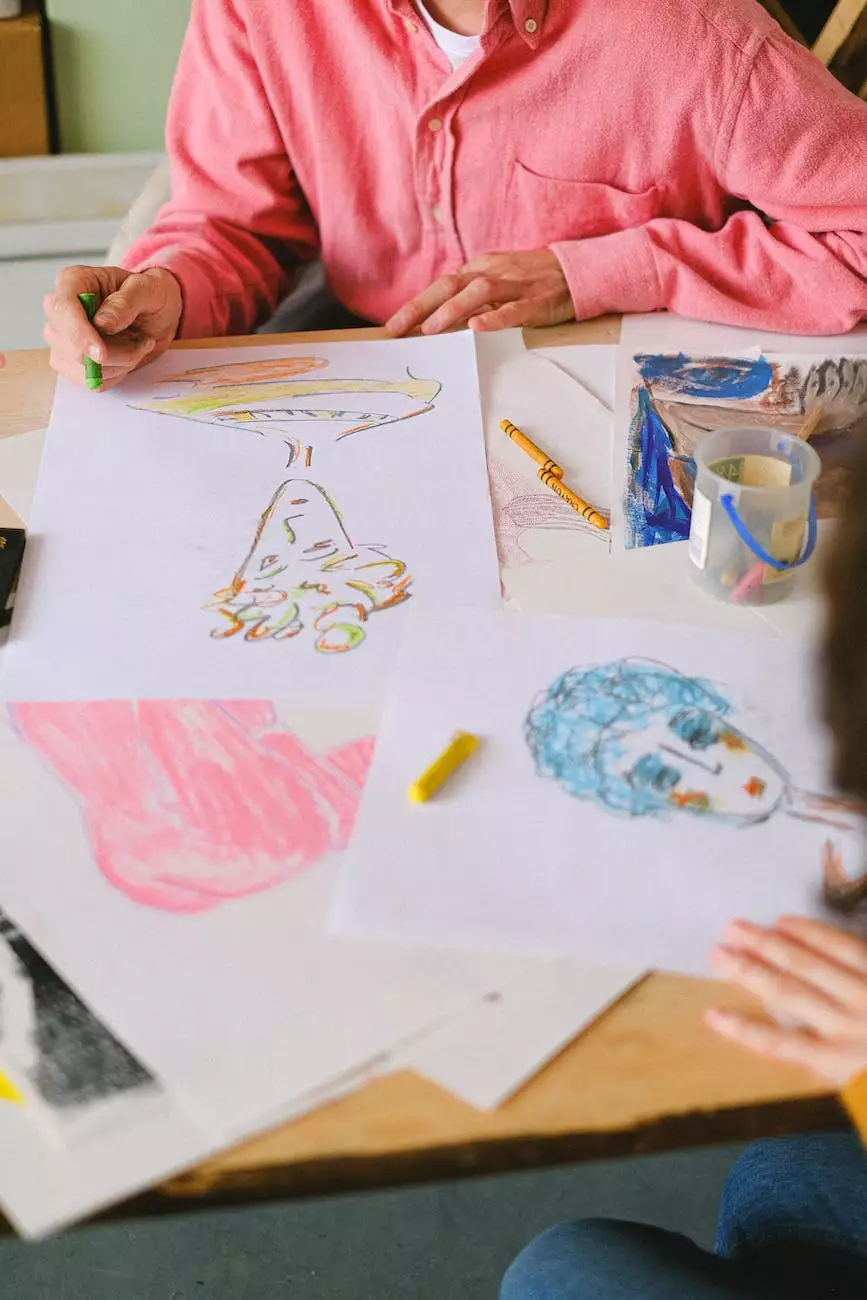 Welcome to the official page of Desean Kevin Terry, a talented artist who brings his exceptional abilities to the forefront of the performing arts. At A Quest Actors Studio, we are proud to have Desean as part of our team in the Arts & Entertainment industry. With his passion, dedication, and unique talent, Desean has proven to be an outstanding performer who captivates audiences time and time again.
Unleashing the Talent
Desean Kevin Terry is a force to be reckoned with in the performing arts world. With an innate ability to connect with characters and bring them to life, he has garnered acclaim for his versatile performances across different genres. Whether it's through acting, dancing, or singing, Desean possesses a natural gift that sets him apart from others.
A Creative Journey
From an early age, Desean displayed an undeniable passion for the arts. His journey began with local theater productions, where he quickly caught the attention of industry professionals. Recognizing his talent, Desean embarked on a path of continuous learning and growth, studying under renowned mentors and honing his craft.
Throughout his career, Desean Kevin Terry has become known for his ability to immerse himself in diverse roles and adapt to any character's requirements. Whether it's portraying a complex emotional arc or showcasing his mesmerizing dance moves, Desean's performances leave a lasting impact on audiences.
The Essence of Performance
At A Quest Actors Studio, we believe that a powerful performance comes from a deep understanding of oneself and the ability to connect with the audience on a profound level. Desean exemplifies these qualities with his incredible skills, charisma, and commitment to his craft.
As an artist, Desean Kevin Terry embodies the true essence of performance. He effortlessly brings characters to life, instilling them with depth and authenticity. His dedication to his artistry and pursuit of excellence is evident in every project he undertakes.
Artistry Beyond Boundaries
Desean's talent extends beyond the realm of acting. With exquisite dancing abilities and a remarkable singing voice, he has proven to be a multidimensional performer. Whether it's commanding the stage in a musical or showcasing his graceful moves in a dance routine, Desean captivates audiences with his versatility.
A Quest Actors Studio is honored to have Desean Kevin Terry as part of our team. His expertise and commitment to his craft enhance our mission of providing exceptional entertainment to all who seek it. Through his performances, he inspires others to unleash their own potential and explore the boundaries of their creativity.
Achievements and Recognition
Desean Kevin Terry's talent has not gone unnoticed within the industry. He has been recognized for his exceptional performances and received numerous awards and accolades. His commitment to his artistry and his unwavering dedication to excellence have earned him a well-deserved reputation as a true artist.
As a cornerstone of A Quest Actors Studio, Desean's contributions have brought us acclaim and admiration. We couldn't be prouder of his achievements and look forward to witnessing his continued growth and success.
Unleash Your Own Potential
At A Quest Actors Studio, we believe that everyone has the ability to tap into their creative spirit and unlock their potential. Desean Kevin Terry serves as an inspiration for aspiring performers, reminding them that with dedication, hard work, and a passion for self-expression, they too can achieve greatness in the performing arts.
Join us on this journey of self-discovery and mastery. Whether you are an aspiring actor, dancer, or singer, A Quest Actors Studio provides a nurturing and supportive environment to help you thrive. With experienced instructors and a community of like-minded artists, we offer the perfect platform to cultivate your talents and unlock your true potential.
Take the Leap
If you are ready to embark on a transformative journey and explore the realm of performing arts, join A Quest Actors Studio and let us guide you towards greatness. Our commitment to excellence and our belief in the power of artistry will empower you to become the best version of yourself.
Experience the magic of Desean Kevin Terry and witness his captivating performances that will transport you to another world. Unleash your creativity, ignite your passion, and immerse yourself in the extraordinary world of performing arts.