English Classes at A Quest Actors Studio
Jul 16, 2018
Music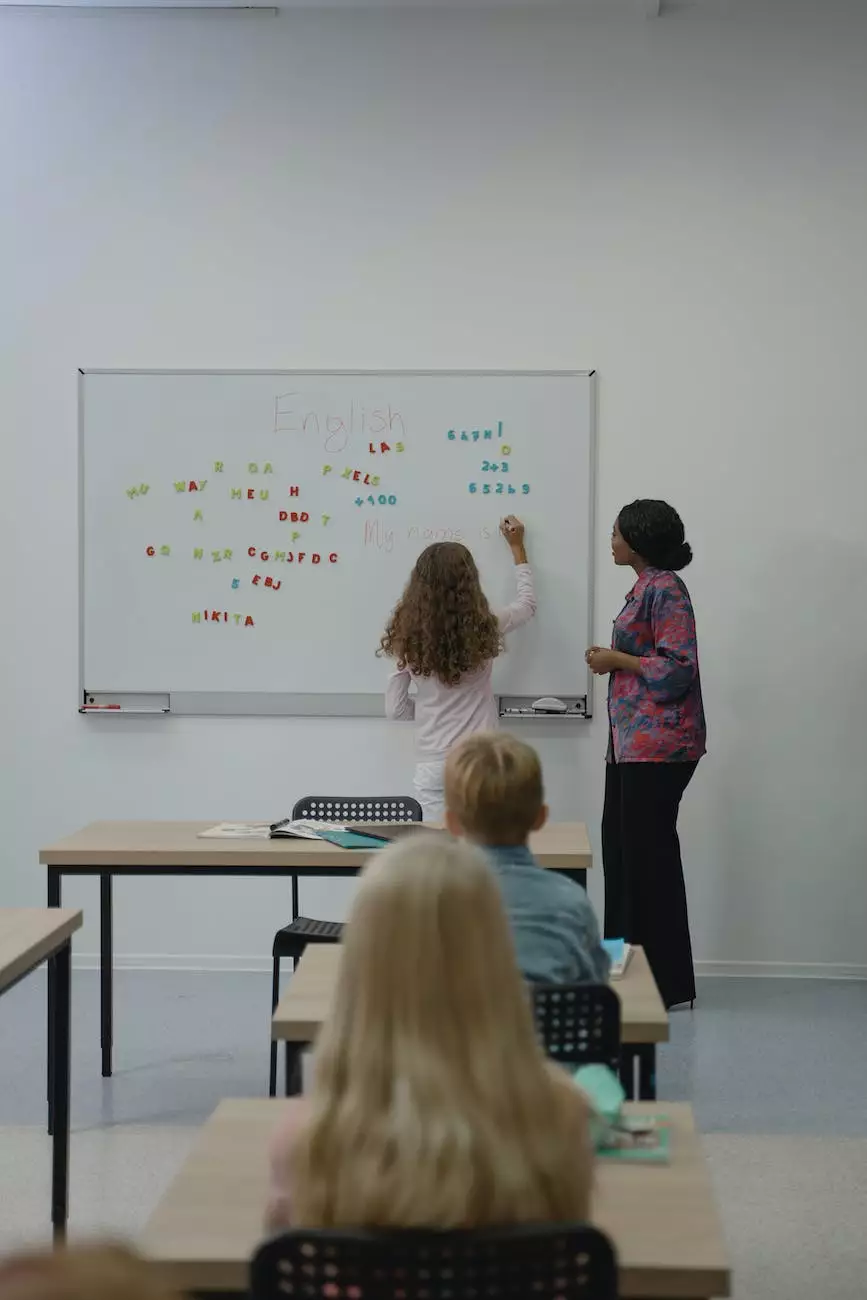 Introduction
Welcome to A Quest Actors Studio, where we bring the magic of performing arts to life! Are you ready to embark on an exciting journey of learning and self-expression? Our English classes offer a unique opportunity to enhance your language skills while exploring the world of acting and performing arts.
Why Choose A Quest Actors Studio for English Classes?
A Quest Actors Studio is renowned for its commitment to excellence in performing arts education. Our English classes are specially designed to foster creativity, confidence, and communication skills. Here's why you should choose us:
Comprehensive Curriculum: Our English curriculum focuses on all aspects of language learning, including grammar, vocabulary, pronunciation, and conversation skills.
Expert Instructors: Our talented and experienced instructors have a passion for both the English language and performing arts. They provide personalized attention and guidance throughout your learning journey.
State-of-the-Art Facilities: Our studio is equipped with modern amenities, creating a comfortable and immersive learning environment.
Small Class Sizes: We believe in maintaining small class sizes to ensure individualized attention and interactive learning experiences.
Variety of Programs: Whether you're a beginner or an advanced learner, we offer programs tailored to different proficiency levels, ensuring that you find the perfect fit for your needs.
Integration of Performing Arts: At A Quest Actors Studio, we infuse performing arts elements into our English classes. This unique approach helps students develop their public speaking, improvisation, and acting skills while mastering the language.
Our English Classes Offer
Language Proficiency Development
Our English classes focus on developing your overall language proficiency, including:
Grammar: Master the rules and intricacies of English grammar to enhance your writing and speaking abilities.
Vocabulary: Expand your vocabulary and grasp a wide range of words to express yourself with confidence.
Pronunciation: Improve your pronunciation and intonation to communicate effectively and be easily understood by native speakers.
Conversation Skills: Learn the art of engaging in meaningful conversations, expressing opinions, and participating in group discussions.
Performance-Based Activities
At A Quest Actors Studio, we believe in learning by doing. Our English classes incorporate performance-based activities to enhance your language skills and boost your self-confidence. These activities include:
Role-Plays: Engage in interactive role-plays to practice real-life scenarios and improve your fluency and spontaneity.
Speech and Monologue Practices: Prepare and deliver speeches and monologues to sharpen your public speaking skills.
Improvisation Exercises: Enhance your creativity and quick thinking through improvisational activities that encourage spontaneous communication.
Group Performances: Collaborate with your classmates to create and perform skits, plays, and other dramatic presentations, reinforcing your language skills while exploring the world of acting.
Join our English Classes Today!
Are you ready to embark on a transformative journey of language learning and artistic exploration? Join our English classes at A Quest Actors Studio and unleash your full potential. Learn from the best, develop your language skills, and ignite your passion for performing arts. Enroll now and let the magic begin!