Lights Up! Musical Theatre Summer Camp at The Z
Aug 4, 2023
Music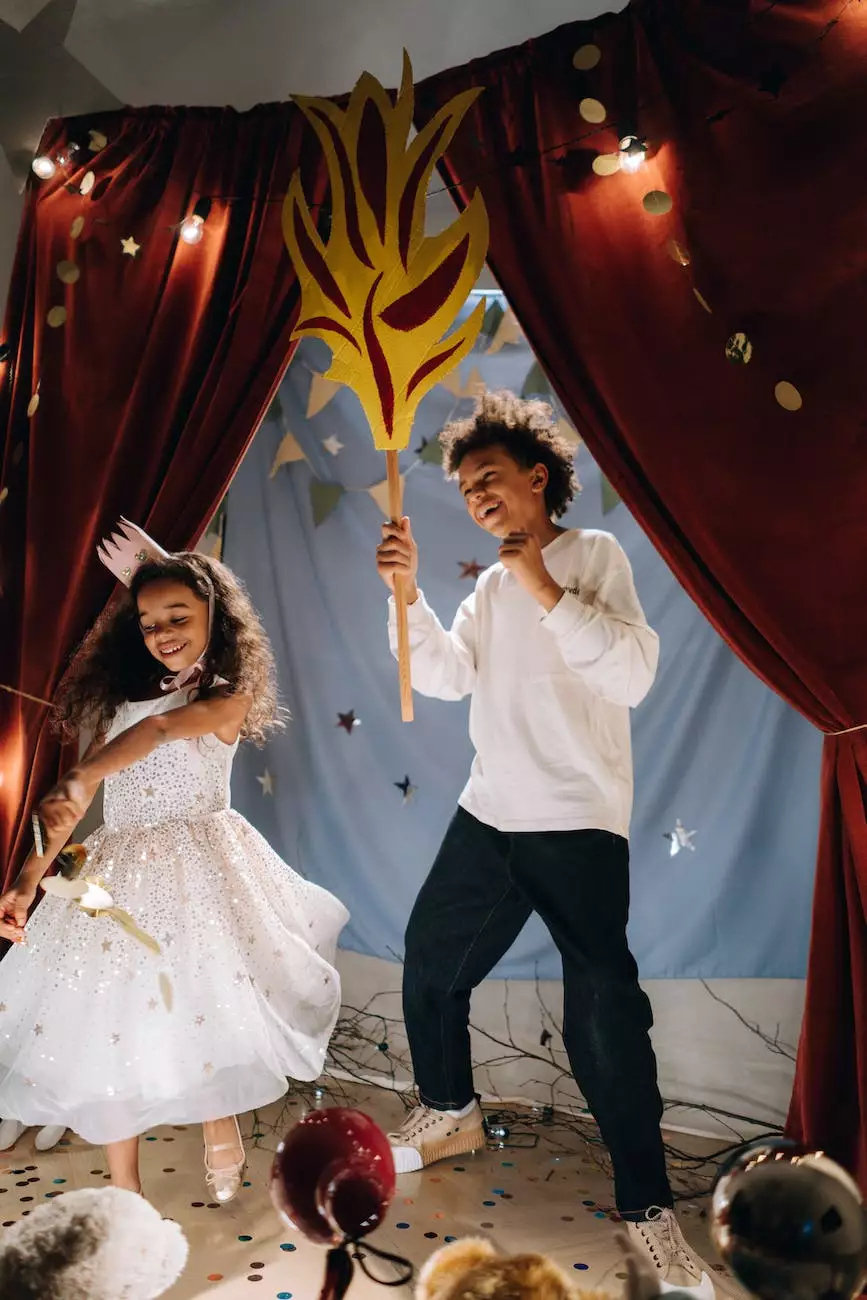 Unleash Your Talent with A Quest Actors Studio
Welcome to Lights Up! Musical Theatre Summer Camp at The Z, brought to you by A Quest Actors Studio. If you're passionate about performing arts and looking for an unforgettable summer experience, you've come to the right place! Our summer camp offers a unique opportunity to explore the world of musical theatre while honing your singing, dancing, and acting skills. Get ready to shine on stage!
Why Choose Our Summer Camp?
At A Quest Actors Studio, we believe in providing exceptional training and unforgettable experiences for aspiring performers. Our Lights Up! Musical Theatre Summer Camp is designed to help you unlock your full potential and nurture your passion for the arts. Here's why our camp stands out:
1. Professional Guidance
Our camp instructors are industry professionals with extensive experience in the performing arts. You'll learn from talented performers who have graced renowned stages and have a wealth of knowledge to share. With their guidance, you'll receive top-notch training and valuable insights into the world of musical theatre.
2. Comprehensive Curriculum
Our curriculum is carefully crafted to cover all aspects of musical theatre. From vocal techniques to dance routines and character development, our summer camp offers a well-rounded experience. You'll explore various musical genres, learn choreography, and perfect your acting skills through engaging workshops and rehearsals.
3. Fun and Inclusive Environment
We believe that learning should be enjoyable and inclusive for everyone. Our summer camp fosters a supportive and welcoming atmosphere, encouraging creativity and self-expression. Whether you're a seasoned performer or new to musical theatre, our camp provides a space for you to grow, make new friends, and create lasting memories.
4. Stunning Facilities
The Z is a state-of-the-art performing arts center where creativity flourishes. With its spacious dance studios, well-equipped rehearsal spaces, and a theater stage, you'll have access to a professional environment. Immerse yourself in the world of performing arts and let the stunning facilities enhance your summer camp experience.
5. Showcase Your Talent
At the end of our Lights Up! Musical Theatre Summer Camp, you'll have the opportunity to showcase your newfound skills and talent. Invite your family and friends to a spectacular performance where you'll take center stage, putting into practice everything you have learned throughout the camp. It's your chance to shine brightly!
Registration Details
Don't miss out on this incredible summer camp experience! Here are some important registration details:
Date and Time:
Our summer camp runs from [Start Date] to [End Date], [Days of the Week], [Time]. It's a [Total Duration] program packed with exciting activities and learning opportunities.
Age Group:
The Lights Up! Musical Theatre Summer Camp is open to aspiring performers aged [Age Range].
Registration Fee:
The cost to participate in our summer camp is [Registration Fee]. This fee includes access to all workshops, rehearsals, materials, and the final performance.
How to Register:
To secure your spot, simply visit our website at [Camp Registration URL] and complete the online registration form. Hurry, spaces are limited!
Join Us for an Unforgettable Summer!
Take your passion for performing arts to new heights with A Quest Actors Studio's Lights Up! Musical Theatre Summer Camp at The Z. Embrace the spotlight, learn from the best, and create lifelong memories. Register now and get ready to shine!