Stringfest, featuring Chelsey Green Trio
Sep 21, 2023
Music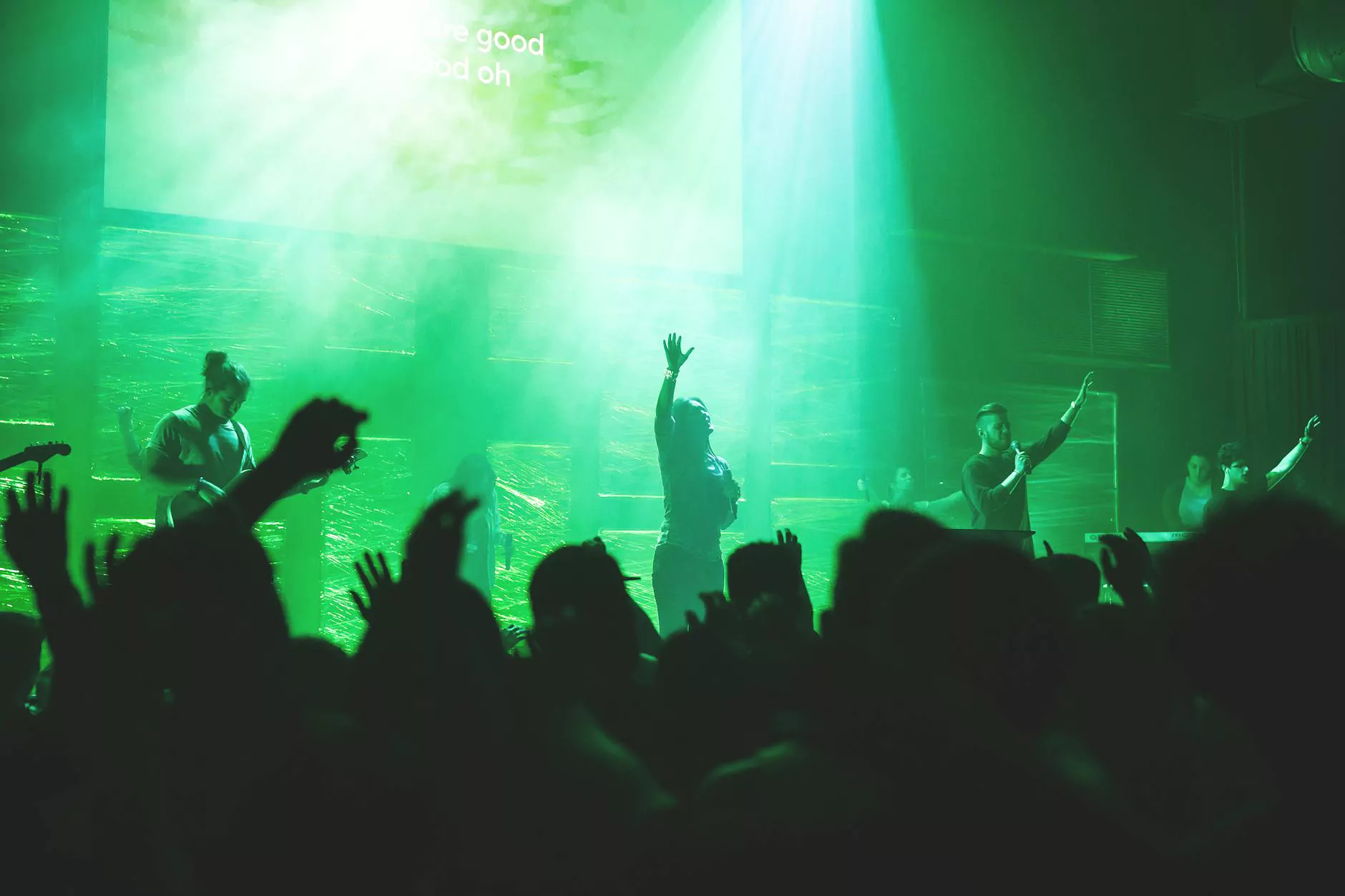 About Stringfest
Welcome to the incredible world of Stringfest, an enchanting event that celebrates the mesmerizing sounds and virtuosity of string instruments. Hosted by A Quest Actors Studio, this unique extravaganza brings together talented musicians and performing artists from around the world. Unleash your passion for performing arts and immerse yourself in the captivating melodies of the Chelsey Green Trio.
Unforgettable Performances
Prepare to be spellbound as the Chelsey Green Trio takes center stage with their extraordinary talent and creativity. Led by the world-renowned violinist, Chelsey Green, this ensemble pushes the boundaries of string music by infusing it with a blend of jazz, soul, and R&B influences. The result is an unparalleled musical experience that transcends genres and captivates audiences of all ages.
Meet Chelsey Green
Chelsey Green is a virtuoso violinist whose passion for music shines through every note she plays. With a wealth of accolades and experience, including performances at prestigious venues and collaborations with renowned artists, she has established herself as a leading figure in the music industry. Her unparalleled skill, versatility, and vibrant stage presence make her a true standout in the world of performing arts.
Immerse Yourself in the Music
At Stringfest, the Chelsey Green Trio will take you on a musical journey like no other. Lose yourself in the intricate melodies, harmonies, and improvisations brought to life by these exceptional musicians. From breathtaking solos to captivating ensemble performances, each moment of this event will leave you craving for more. Witness the fusion of classical techniques with contemporary styles that redefine the boundaries of string music.
Experience the Magic
Immerse yourself in an unforgettable evening where the timeless beauty of string instruments meets the energy and passion of jazz, soul, and R&B. Stringfest offers an extraordinary opportunity to witness the convergence of diverse musical genres through the talents of the Chelsey Green Trio. Join us as we indulge in the magic of their performances and celebrate the power of music to touch hearts and transcend boundaries.
Get Your Tickets Now
Don't miss out on this exceptional musical extravaganza! Secure your tickets to Stringfest, featuring the Chelsey Green Trio, and experience an evening filled with awe-inspiring performances, soul-stirring melodies, and unforgettable moments. Visit our website or contact our box office to book your seats now. Prepare to be enthralled by the magic of Stringfest!
Join Us at A Quest Actors Studio
A Quest Actors Studio is a renowned hub for performing arts enthusiasts. We strive to create a platform that nurtures creativity, fosters talent, and celebrates the performing arts in all its forms. Alongside hosting events like Stringfest, we offer a wide range of classes, workshops, and training programs to help individuals unlock their potential and pursue their dreams in the world of performing arts.
Experience the Best in Performing Arts
Whether you are an aspiring artist, a dedicated performer, or simply a fan of the arts, A Quest Actors Studio provides a rich and immersive experience that will ignite your passion and leave you craving for more. Join our vibrant community of artists, instructors, and performers, and embark on a journey of artistic exploration and personal growth. Unleash your creativity and discover the boundless possibilities that await you at A Quest Actors Studio.
Unlock Your Potential
At A Quest Actors Studio, we believe that every individual possesses a unique talent waiting to be unlocked. Our diverse range of classes and workshops cater to various age groups and experience levels, ensuring that there is something for everyone. Whether you are interested in acting, dancing, singing, or instrumental music, our expert instructors will guide you towards honing your craft and turning your passion into a lifelong pursuit.
Join the A Quest Community
By joining A Quest Actors Studio, you become a part of a dynamic community that thrives on collaboration, creativity, and shared experiences. Interact with like-minded individuals, form lasting friendships, and find inspiration in the collective energy of talented performers. Our supportive environment and comprehensive resources provide the perfect foundation for your artistic journey, no matter where you are in your process. Join us today and embark on an extraordinary adventure at A Quest Actors Studio.
Discover a World of Possibilities
A Quest Actors Studio is not just a place to learn and perform; it is a gateway to a world of endless possibilities. With our wide network of industry connections and opportunities, we ensure that our students and artists are exposed to a range of experiences that will further their growth and expand their horizons. Step into the spotlight, unleash your creativity, and let A Quest Actors Studio be your guide as you navigate the exciting realm of performing arts.
Experience Stringfest, Experience A Quest Actors Studio
Join us at Stringfest, an evening of musical brilliance featuring the Chelsey Green Trio, and indulge in a celebration of the performing arts like no other. Experience the magic of string instruments, the energy of jazz, soul, and R&B, and the expertise of talented performers that will leave you in awe. Let A Quest Actors Studio be your gateway to a world of artistic possibilities, where creativity knows no bounds. Reserve your tickets to Stringfest today and embark on a journey of inspiration and discovery!