Leaders (Past and Present) - NH Philharmonic Orchestra
Jul 30, 2023
Music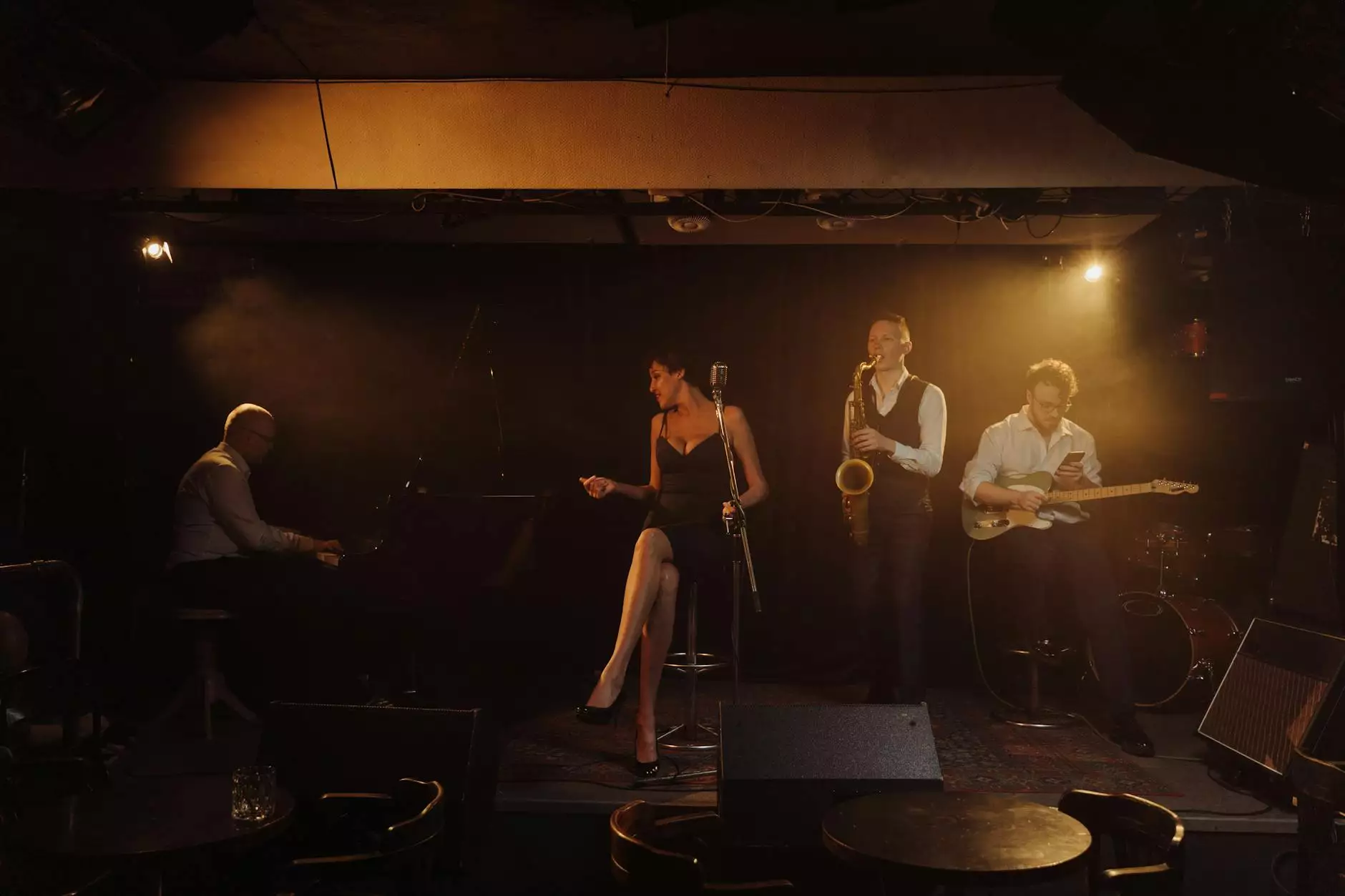 The Legacy of Leadership
As a renowned orchestra in the heart of New Hampshire, the NH Philharmonic Orchestra has been guided by exceptional leaders throughout its history. From its humble beginnings to the present day, these leaders have played a pivotal role in shaping the orchestra's artistic vision and impact on the community.
Past Leaders
John Anderson (1920 - 1948)
John Anderson, a visionary conductor, was the orchestra's first music director, serving from 1920 to 1948. Under his direction, the NH Philharmonic Orchestra flourished, gaining recognition for its distinct sound and captivating performances. Anderson's commitment to musical excellence laid the foundation for the orchestra's future successes.
Emily Roberts (1955 - 1973)
Emily Roberts, a prodigious violinist, assumed leadership of the NH Philharmonic Orchestra in 1955. Her remarkable talent and dedication inspired the orchestra's members and audiences alike. Roberts introduced innovative programming and collaborated with renowned guest artists, elevating the orchestra's reputation both locally and nationally.
Michael Collins (1982 - 1999)
Michael Collins, an accomplished composer and conductor, was appointed music director in 1982. His transformative leadership revitalized the NH Philharmonic Orchestra, attracting a broader audience and fostering a deep appreciation for classical music within the community. Collins' commitment to education and outreach programs ensured the orchestra's longevity and relevance.
Present Leadership
Sarah Thompson (2005 - Present)
Sarah Thompson, a dynamic and talented conductor, assumed the role of music director in 2005. With a passion for showcasing contemporary works and nurturing local talents, Thompson has brought an exciting energy to the NH Philharmonic Orchestra. Her innovative programming and commitment to accessibility have cultivated a diverse and engaged audience.
A Philharmonic Experience Like No Other
At the NH Philharmonic Orchestra, our commitment to artistic excellence, community engagement, and musical innovation remains steadfast. With each passing generation of exceptional leaders, our orchestra continues to grow and thrive.
Community Outreach Programs
We believe in the power of music to inspire, educate, and unite. Through our robust community outreach programs, we strive to make classical music accessible to all, fostering a lifelong appreciation for the arts. From school concerts and workshops to collaborations with local organizations, we are dedicated to enriching the cultural fabric of New Hampshire.
The Philharmonic Academy
The Philharmonic Academy is our prestigious educational initiative designed to nurture and develop young musical talents. Through scholarships, mentorship programs, and masterclasses, we provide aspiring musicians with invaluable opportunities to grow and excel. We take pride in nurturing the next generation of musical leaders.
Experience the NH Philharmonic Orchestra
Join us for a captivating evening of symphonic masterpieces, awe-inspiring performances, and unforgettable musical experiences. Whether you're a seasoned classical music enthusiast or exploring the world of orchestral music for the first time, the NH Philharmonic Orchestra promises an unparalleled journey through sound.
Upcoming Concerts
Beethoven's Symphony No. 9 - A Celebration of Triumph (October 15, 2021)
Rachmaninoff's Piano Concerto No. 2 - A Night of Passionate Melodies (November 20, 2021)
Mozart's Symphony No. 40 - An Iconic Masterpiece (December 18, 2021)
Ravel's Boléro - A Dazzling Display of Musical Brilliance (January 15, 2022)
Be prepared to be moved by the extraordinary talent and unwavering dedication of the NH Philharmonic Orchestra.
Support the Arts
Your generous support enables us to continue our mission of bringing world-class orchestral music to our community. Consider becoming a patron, making a donation, or volunteering your time with us. Together, we can ensure the enduring legacy of the NH Philharmonic Orchestra for generations to come.
Patronage Opportunities
Concert Sponsorship
Chair Endowment
Legacy Giving
Corporate Partnership
Join our community of dedicated patrons and help shape the future of the NH Philharmonic Orchestra.
Contact Us
For more information, ticket inquiries, or general questions, please get in touch with us.
A Quest Actors Studio - Arts & Entertainment
Email: [email protected]
Phone: 555-1234
Address: 123 Main Street, Manchester, NH 12345