Jeffrey Song - A Quest Actors Studio
Jul 9, 2023
Music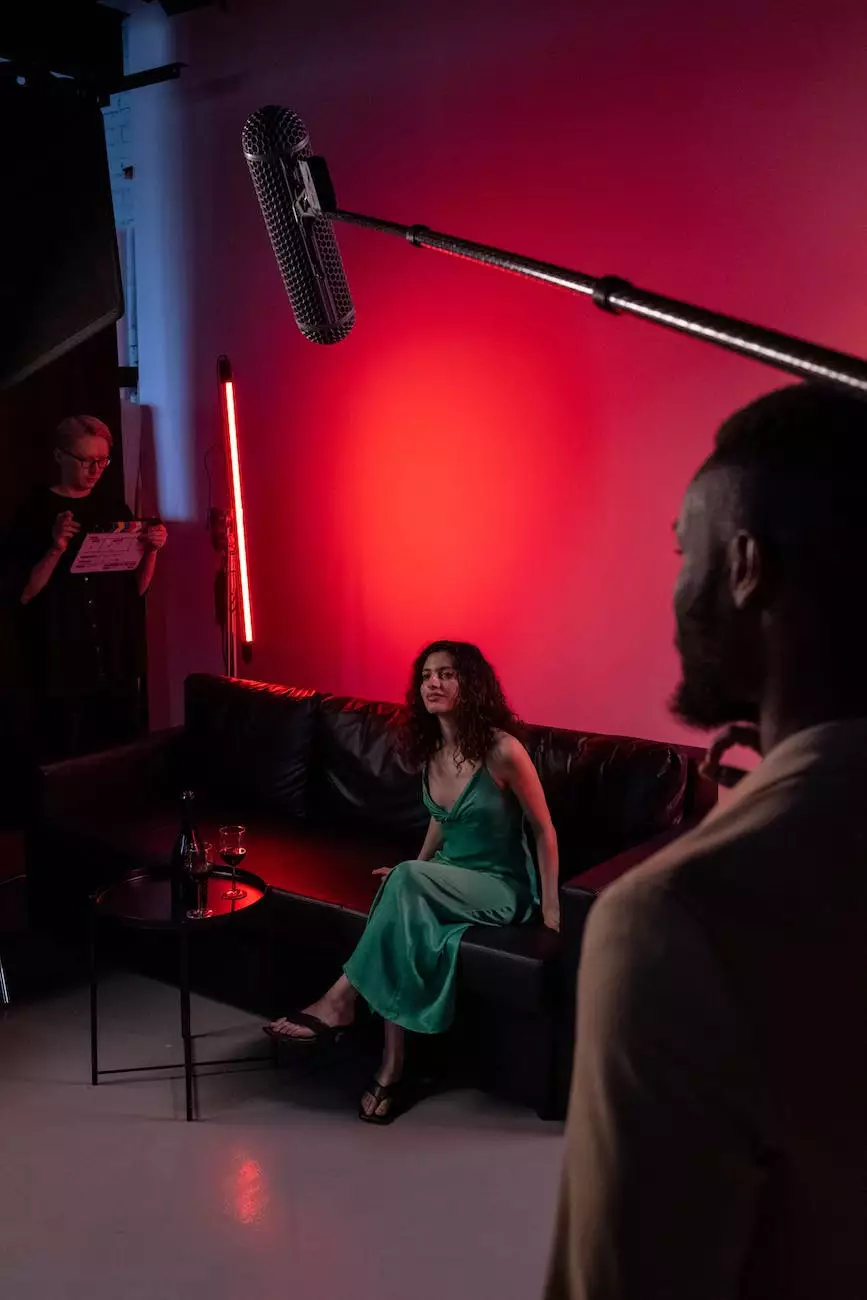 Welcome to the world of Jeffrey Song, a highly talented performer associated with A Quest Actors Studio in the realm of Arts & Entertainment - Performing Arts. This page is dedicated to providing you with a comprehensive overview of Jeffrey's spectacular career, achievements, and contributions to the performing arts domain.
Early Beginnings and Passion for Performing Arts
From a young age, Jeffrey Song exhibited an immense passion for performing arts. He began his artistic journey with various local theatre groups, nurturing his talent and honing his skills in acting, singing, and dancing. His dedication and unwavering commitment to the craft soon caught the attention of industry professionals.
Quest Actors Studio - An Oasis of Talent
Joined with A Quest Actors Studio, Jeffrey Song found the perfect platform to further his artistic development. This prestigious studio cultivates exceptional talent and provides a nurturing environment for aspiring actors, ensuring their growth and success in the world of performing arts.
Professional Career and Noteworthy Achievements
Over the years, Jeffrey Song has garnered widespread acclaim for his outstanding performances in various productions ranging from plays, musicals, to movies and television shows. His versatility, charisma, and impeccable acting skills have captivated audiences worldwide. From leading roles in critically acclaimed stage productions to memorable appearances on the silver screen, Jeffrey's talent shines through in every endeavor.
Landmark Theatre Productions
"The Enigmatic Dream" - In this groundbreaking play, Jeffrey Song delivers a mesmerizing performance as the enigmatic protagonist, captivating audiences with his profound portrayal of complex emotions and compelling storytelling.
"Melodies of the Heart" - Jeffrey's seamless integration of acting and singing in this musical masterpiece showcases his unparalleled skill set and leaves a lasting impression on all who witness his remarkable talent.
Glimpses of Jeffery Song's Screen Presence
"Silver Lining" (Movie) - Jeffrey's remarkable portrayal of a conflicted protagonist in this critically acclaimed movie earned him nominations for several prestigious awards, solidifying his status as a versatile actor.
"Rhythm of Life" (TV Series) - Audiences were captivated by Jeffrey's flawless performances in this popular TV series, where he portrayed a multi-dimensional character with impeccable depth and nuance.
Jeffrey Song's Contribution to the Performing Arts
Beyond his on-stage brilliance, Jeffrey Song has also made significant contributions to the development and promotion of performing arts. He actively participates in various charitable initiatives, using his platform to create positive change and encourage aspiring artists from all walks of life. Jeffrey's philanthropic efforts have garnered appreciation and recognition within the industry.
Mentoring Aspiring Talent
Recognizing the importance of nurturing future generations, Jeffrey Song takes great pride in mentoring young, up-and-coming actors. His mentorship programs at A Quest Actors Studio have produced exceptional talents, empowering them to pursue their dreams and make their mark in the world of performing arts.
Advocacy for Diversity and Inclusion
Jeffrey is a staunch advocate for diversity and inclusion within the performing arts industry. He actively works towards creating opportunities and spaces where artists from all backgrounds are celebrated and embraced. His efforts have inspired positive changes and are instrumental in fostering a more inclusive and representative industry.
Conclusion
Jeffrey Song's journey is a testament to the power of passion and perseverance. His extraordinary talent, coupled with his commitment to nurturing the next generation of performers and fostering inclusivity, has established him as a formidable force within the performing arts landscape. At A Quest Actors Studio, we take pride in having Jeffrey as a guiding light, inspiring aspiring artists and shaping the future of performing arts.